Forum to firm up SE Asia ties
Source: Time: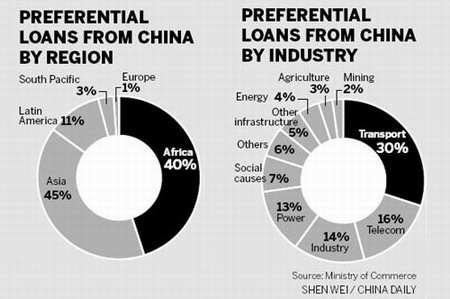 NANNING - The fifth Pan-Beibu Gulf (PBG) Economic Cooperation Forum will be held on Thursday and Friday in Nanning, capital city of southwest China's Guangxi Zhuang autonomous region, as part of the effort to enhance economic cooperation between China and Southeast Asian nations.
Founded in July 2006, the PBG Economic Cooperation Zone comprises of China's Guangxi Zhuang autonomous region, Guangdong and Hainan provinces, Vietnam, Malaysia, Singapore, Indonesia, the Philippines and Brunei.
The PBG cooperation zone is a new sub-regional cooperation scheme under the China-Association of Southeast Asian Nations (ASEAN) framework.
Government officials from China and ASEAN countries, executives of multinational companies - including Walmart China, China National Offshore Oil Corporation and Motorola China - and experts from think tanks will discuss how to further the cooperation among the PBG members.
The topics for discussion at the forum include: the establishment of the Nanning-Singapore Economic Corridor;a system of highways and railways linking Nanning, Hanoi, Phnom Penh, Bangkok, Kuala Lumpur, and Singapore; and international investment and cooperation in shipping, ports and logistics in the PGB region.
In 2006, the Western Development Program Office of China's State Council, the Ministry of Finance and the People's Bank of China, along with other ministries and local governments, initiated the forum.
The second forum was held in July of 2007 and focused on formulating mechanisms and financial support for PBG economic cooperation.
In 2009, the fourth PBG Economic Cooperation Forum was held and focused on how to turn the global financial crisis into an opportunity.